How NFC cards work
First things first, let's explain NFC business cards and how it helps sharing for digital information in real life, in person.
What is an NFC business card?
NFC is bridging the gap between both the physical and digital worlds. It stands for Near Field Communication. It is the same technology you use whenever you tap your phone on a device at the store for payment services like Apple Pay, Google Wallet, or when you use public transport cards, or even when you use Nintendo's Animal Crossing Amiibo cards etc...
NFC is the fastest growing method of wireless data transfer. It can detect and enable close proximity communication between two devices, or in our case, between a phone and your BLK CARDS. 
It doesn't need any Internet connections or Bluetooth and it is automatic. And there is no need for any Apps to read the NFC card, as they work on any NFC-enable smartphone (both Android and iphones).
Why do I need an NFC digital business card?
Have you ever had to share a link with someone you just met? Of course, we all have. But was it easy?
First, you had to add them to your contacts, or exchange details in some way. And there was probably some spelling out names, social media usernames, phone numbers, or email addresses. In reality, all you wanted to do was to send them a link.
But now, imagine being able to share a link with anyone you meet in person for the first time, in seconds. No need to add them as a contact or exchange numbers. they don't need to have any special App either.
With BLK CARDS you can share any URL instantly, just like that, with a simple touch of your NFC business card with their phone.
Get Started!
1. Buy a BLK CARDS NFC digital businesss card
2. Install the FREE mobile App (Android & iOS)
3. Create a list of links in your App (tutorial video HERE)
4. Write a link into your card in seconds (tutorial page HERE)
You are ready!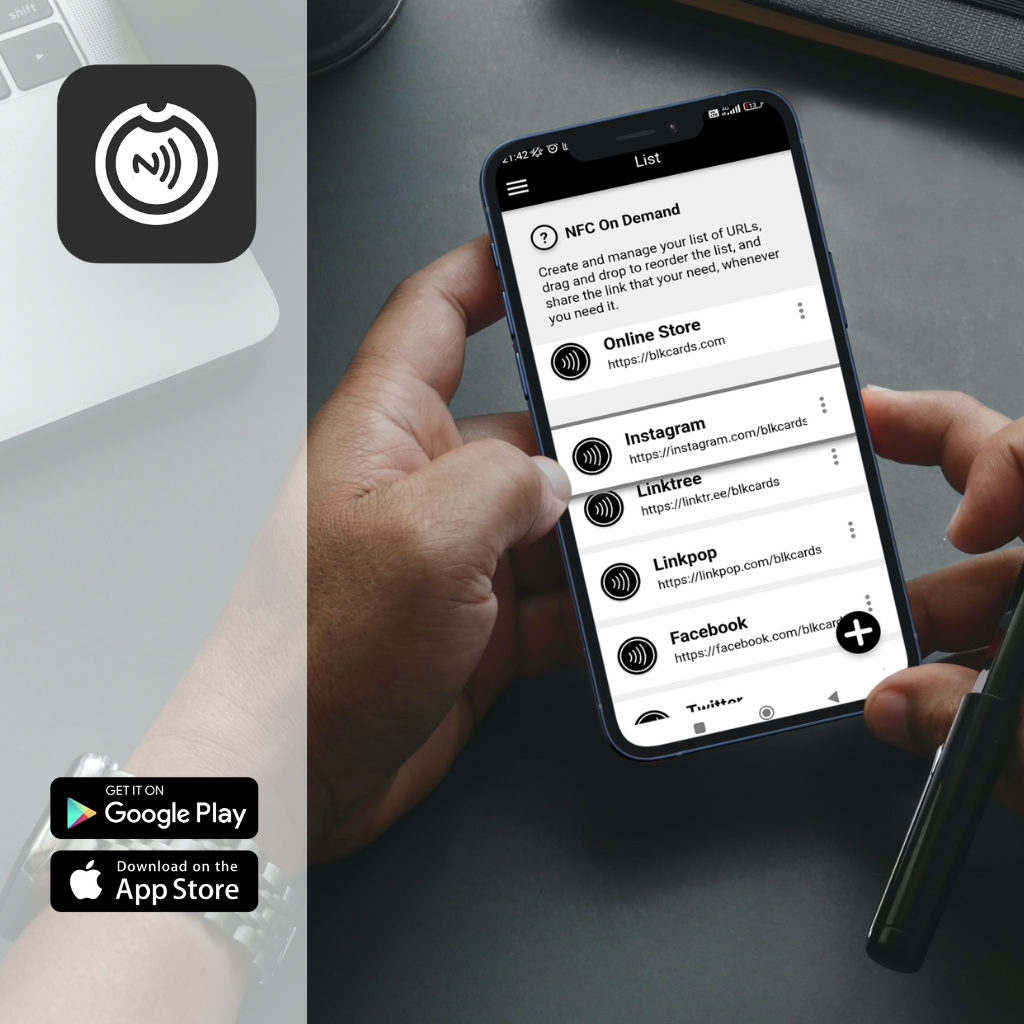 STEP 2: Download the FREE mobile App "BLK CARDS" (Apple iOS & Android)
To write a link inside your NFC card you can use our free NFC Writer App "BLK CARDS" available on Google Play (Android) and Apple App Store (iOS)
Once you have downloaded the App you are ready to write your first link inside of your card. Go to Step 3.
Download the Mobile App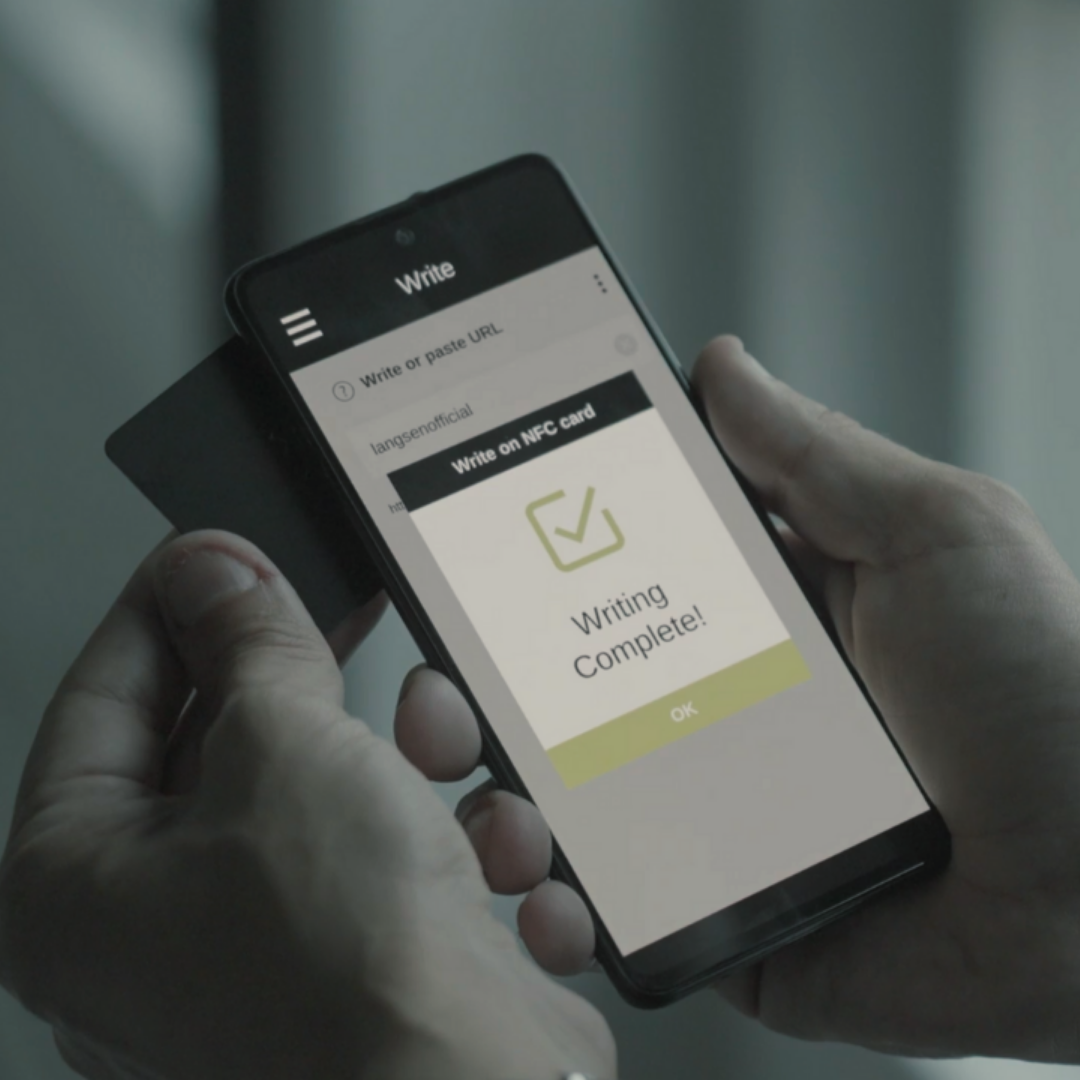 STEP 3: Write a link inside your NFC card
It takes less than 10 seconds to create and write the URL of your choice on your NFC card. Check our "tutorials" section and watch detailed videos that take you screen by screen through the process of writing links on your NFC card.
Watch Tutorials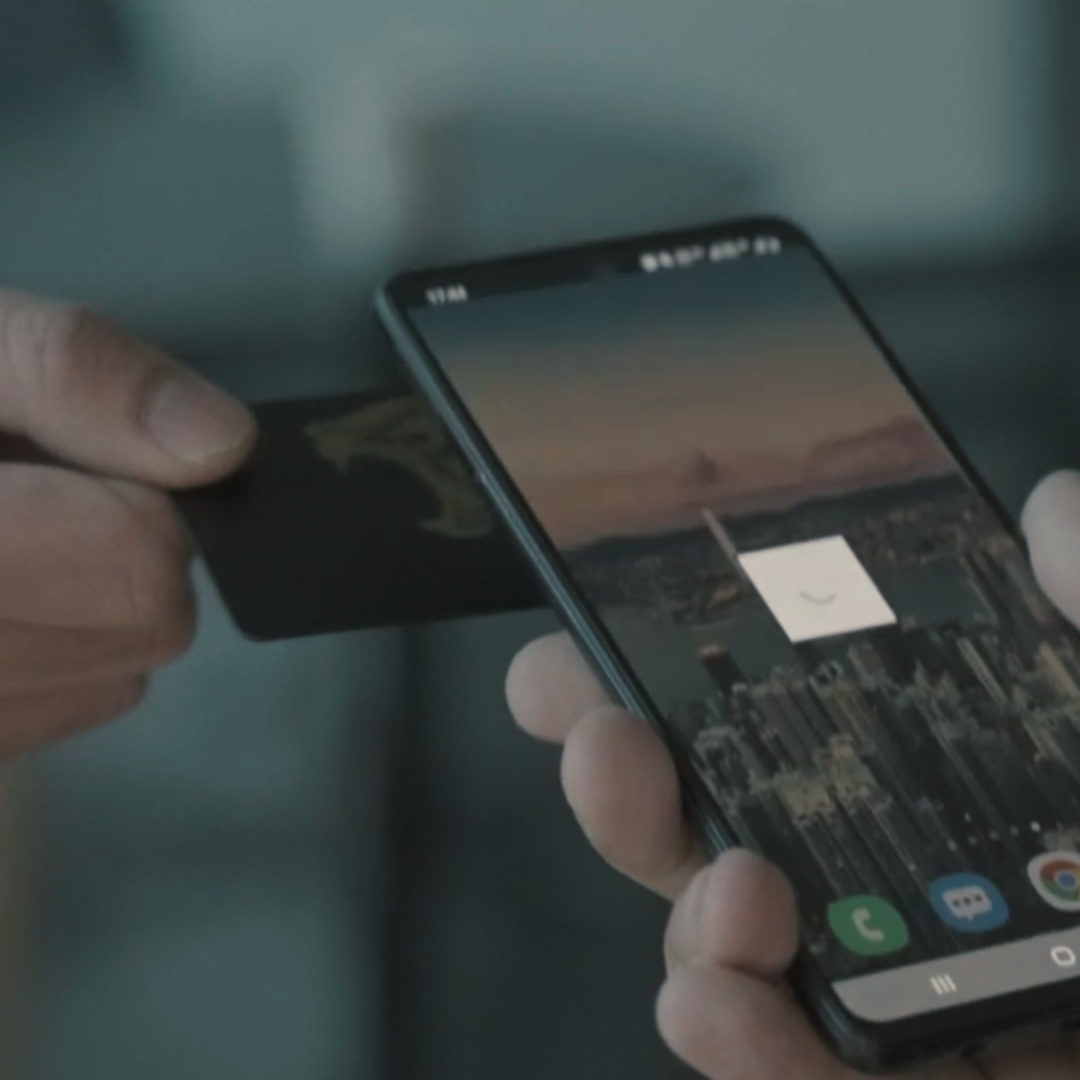 STEP 4: Share in just one tap on your NFC card!
To share your link with someone, they just need to approach their NFC-enabled phone to your card and the link will open instantly. If you meet people who have an old phone, or do not have an NFC-enabled phone or simply do not know how to turn it on, then you can use the "Show QR code" feature in the App (3 dots on the right of your link). You link will open directly too.